This International Women's Day we thought we would shine a light on Ariadna Pons.
Ariadna Pons and Niels Jeppesen of Jeppesen & Pons, are the designers of our new flagship, the Arcona 50.
Ariadna (Ari) has been raised around boats. Both parents being sailors, she started sailing before she could walk. Later on, she joined different crews of very different boats and sailing classes, including dinghy sailing.
Ari studied Naval Architecture and Marine Engineering at Universitat Politécnica de Catalunya, Barcelona, just before undertaking her Masters in Naval Architecture at the University of Southampton. After working together with Niels Jeppesen at X-Yachts, they joined forces to create the Naval Architecture Studio, Jeppesen & Pons.
In her spare time Ariadna enjoys all sports related to hydrodynamics and aerodynamics, from sailing to paragliding.
Read a recent interview with Ariadna by Panorama Náutico. Toggle the ES/EN in the top right hand corner to read the article in Spanish or English.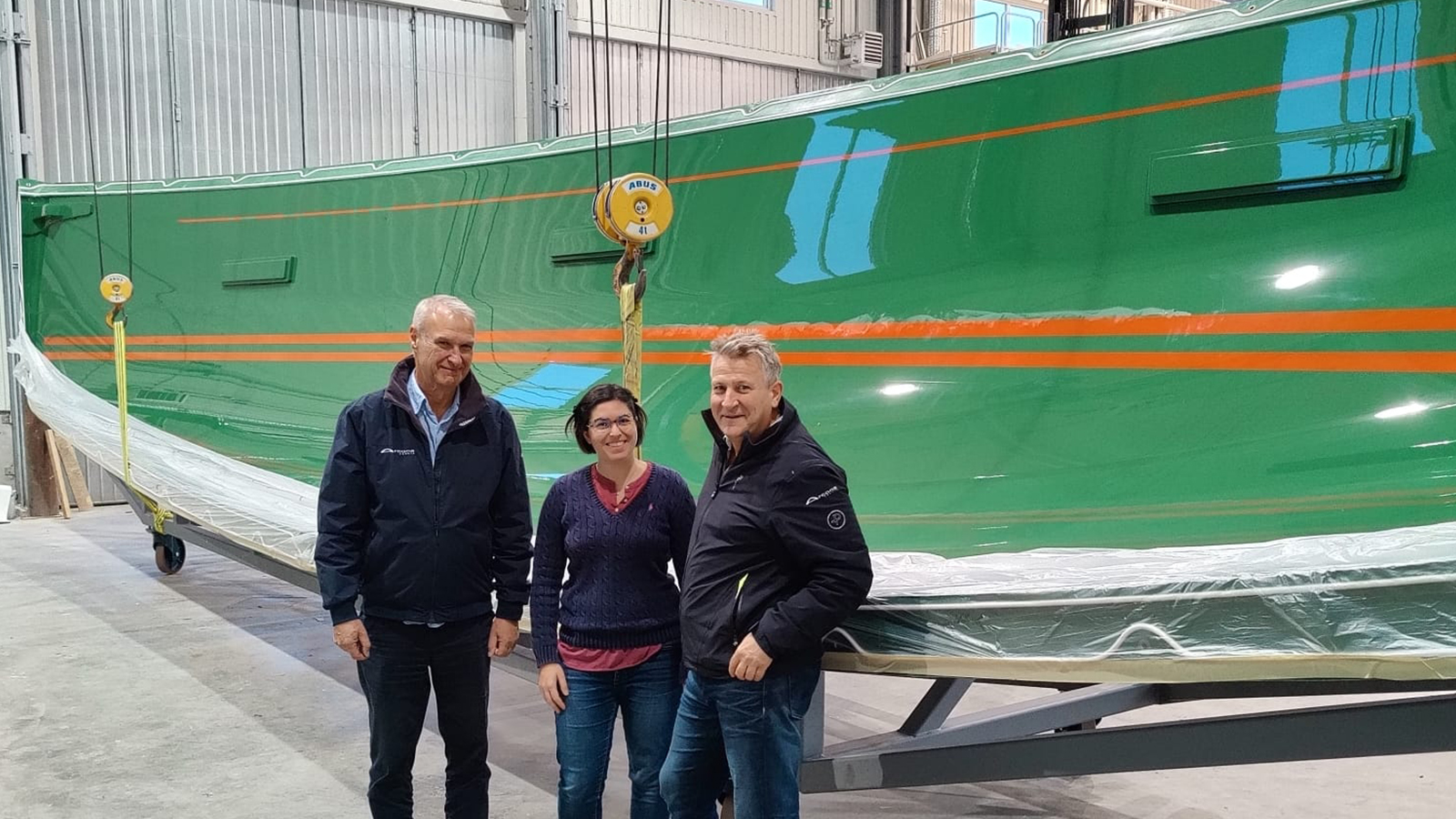 Ariadna is pictured here with her business partner, Niels Jeppesen (left), and Arcona CEO, Urban Lagnéus (right), in front of the Arcona 50 hull in build.