Gotland Runt 2022
30/06/22
Gotland Runt Offshore Race is the world´s largest annual offshore race and starts in the centre of Stockholm, sails through the Stockholm Archipelago, round the island of Gotland to the finish at Sandhamn. The course is about 350 Nm and was first sailed 1937. Gotland Runt starts from Stockholm on the 3rd of July 2022 and approximately 200 boats will sail. The course record is 27 hours 4 minutes and 9 seconds but for the majority it takes almost 3 days and nights. The first start on Sunday the 3rd of July will be at 11:00 CET. The first class to start will be the boats competing for the World Championships in ORC Double Handed. There will be a start every ten minutes with the last scheduled not later than 14:00. All in all, 14 classes and more than 300 boats will leave the city on their way around Gotland.
There are 16 Arcona yachts ranging from the Arcona 345 to the Arcona 435 racing the Gotland Runt Course – Fullcrew SRS class, it's so good to see racing back and such a strong Arcona fleet on the water. Arcona Yachts' own Sales Manager, Magnus Lundgren, is racing on board Arcona 435, Arilda. Noel Barkelius, Arcona Yachts Sales Manager will be racing crew on Arcona 435, Carma.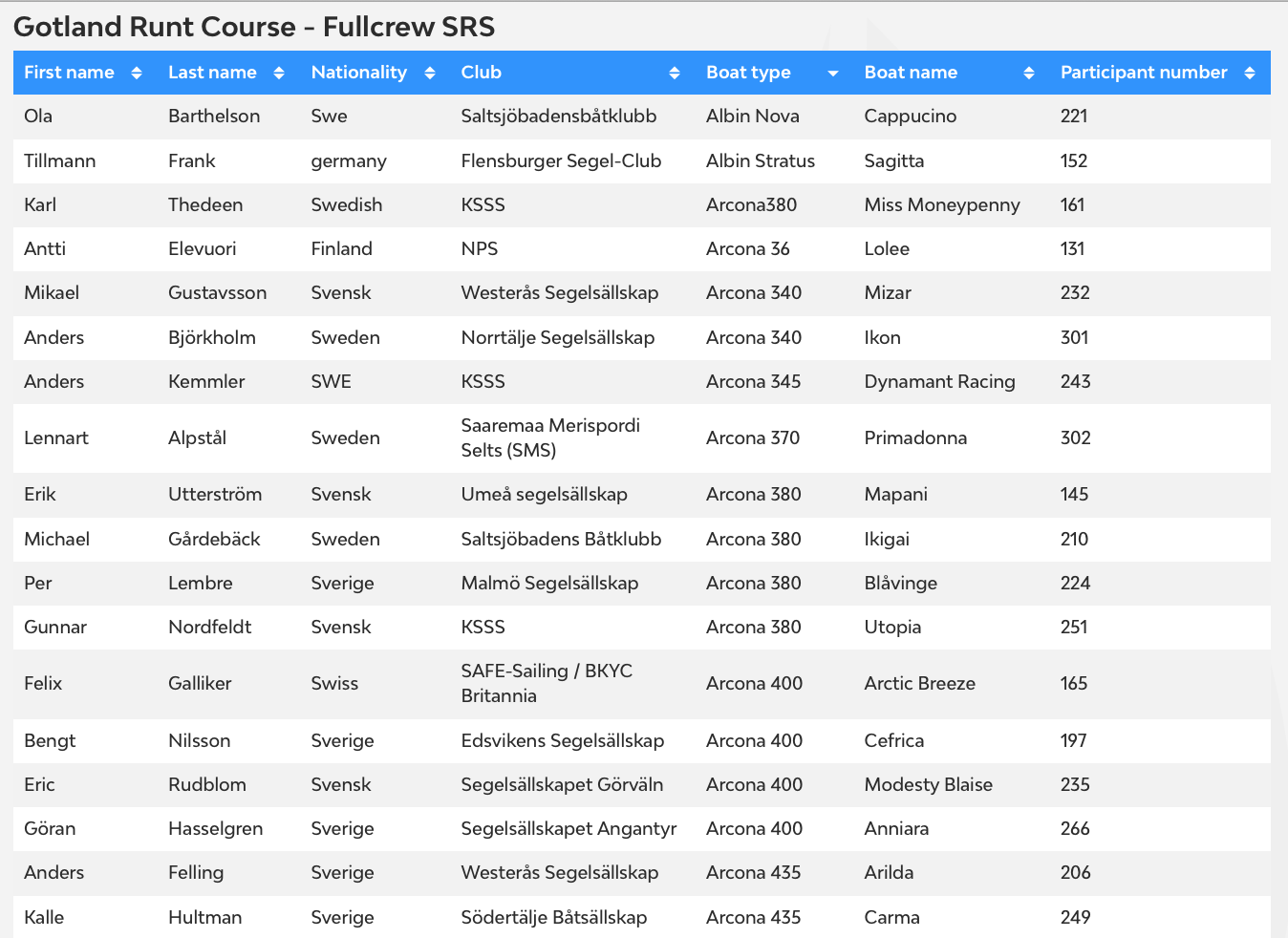 There are three Arcona yachts racing in the Doublehanded SRS class.
Fair winds and good luck to all the sailors racing! We look forward to reporting the results.
Follow their progress here:https://www.ksss.se/en/gotlandrunt/